Pass the Medical Student Finals with QUPI
How QUPI Helps You Pass the Medical Student Finals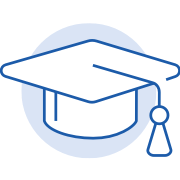 You've done the work. Sat through the lectures. Stayed up late in the library. Said no to party after party. It's time. The finals are here. QUPI is designed to give you the best chance of passing the Medical Student Finals and going on to become a doctor.
Not only do we have over 10,000 practice questions covering every part of your course, but QUPI has also been designed specifically with exams like the Medical Student Finals in mind. Using QUPI is not only a sure-fire way to practice your medical knowledge, it will also give you confidence in answering multiple choice type questions under exam-like conditions.
And not only that, but QUPI is fun too! You may not believe this now, but taking a quick quiz with QUPI feels more like playing a game than studying. With our mobile app, you'll be able to take a practice quiz on the fly and get in some finals study while you're on the metro, at the pub, or hey even in the bathroom! No matter where you are, QUPI has got you covered.
QUPI will help you prepare by giving you practice questions that are designed with the USMLE in mind, so you can be sure that each question you answer builds your confidence and helps you become more prepared to pass the test at the end of your studies.
To see for yourself how QUPI can help you pass the Medical Student Finals with confidence, take us for a test drive: