Pass the MRCP with QUPI
How QUPI Helps You Pass the Membership of the Royal Colleges of Physicians of the United Kingdom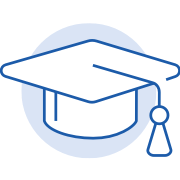 The MRCP exam is essential if you want to advance your medical career in the United Kingdom as a member of any of Britain's three "Royal Colleges." These are the Royal College of Physicians of Edinburgh, the Royal College of Physicians and Surgeons of Glasgow, and the Royal College of Physicians of London.
The examination consists of three stages. MRCP Part 1 and MRCP Part 2 are both multiple choice exams, MRCP Part 3 is a clinical exam.
QUPI will be your best friend when comes to MRCP parts one and two. This is because QUPI is designed to simulate a multiple choice exam, with over 10,000 practice questions covering every aspect of your medical course. You will be able to customize your quiz to zero in on the subject matter and difficulty level that you want to focus on.
Practice for the MRCP with QUPI and you won't just be strengthening your medical knowledge. You'll also be increasing your skill at answering multiple choice questions under time pressure, meaning that your medical knowledge will be available at your fingertips when the exams roll around.

To see for yourself how we can help you pass the Membership of the Royal Colleges of Physicians of the United Kingdom, take QUPI for a free spin today: