Pass the USMLE with QUPI
How QUPI Helps You Pass the United States Medical Licensing Examination (USMLE)
"An MD won't set your free" – anonymous medical student.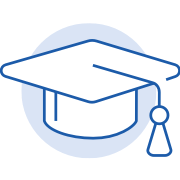 If you're in the United States, then before you'll be allowed to practice medicine you will have to complete the three-step United States Medical Licensing Examination. Basically, these exams test your ability to apply what you have learned from your medical education to the kind of real patient care scenarios that you will actually be encountering as a doctor. 
QUPI will help you prepare by giving you practice questions that are designed with the USMLE in mind, so you can be sure that each question you answer builds your confidence and helps you become more prepared to pass the test at the end of your studies.