Pass the SJT with QUPI
How QUPI Helps You Pass The Situational Judgement Test (SJT)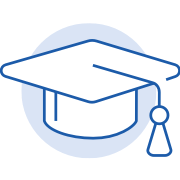 The Situational Judgement Test (SJT) tests your psychological ability to respond rationally and adequately to various scenarios. If you're studying medicine in the UK, the SJT will be a major deciding factor when you are applying for your Foundation Programme, counting for up to 50% of your grade.
The format of the SJT involves multiple-choice questions where you either rank actions in order of importance based on the situation you are presenting with, or select the most appropriate answers/actions in a given situation.
QUPI helps you prepare for the medical student Situational Judgement Test in two ways.
By helping you to practice your medical knowledge so you know the medical facts and appropriate actions in the situations that you will be presented with

By helping you gain confidence when answering multiple-choice questions in a time-pressured environment

To see for yourself how we can help you pass the SJT for your Foundation Programme take QUPI for a free spin today: