Pass the OSCE with QUPI
How QUPI Helps You Pass the Objective Structured Clinical Examination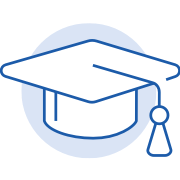 Depending on where you are studying medicine and what stage you are at, you are likely to have to undertake an Objective Structured Clinical Examination (OSCE). In Canada, for example, passing the OCSE is necessary before you are allowed to undertake postgraduate training.
The OSCE is not a written theory exam. You will instead be assessed on your clinical skills at a series of stations, where you will have to perform under time pressure tasks that you are likely to encounter during real-life clinical work.
While QUPI is a study-app designed specifically for written exams, using QUPI regularly can still be beneficial for your chances with the OSCE. For one, practicing your medical knowledge will certainly make you more competent in any clinical situation, where having quick access to medical knowledge is essential for making the right judgment call.
In addition, QUPI allows you to take tests under time-constrained, exam-like conditions. This allows you to practice the mental skill of quickly recalling your medical knowledge in high-pressure situations, which will serve you well in any examination including the OSCE.
To see for yourself how we can help you gain confidence for the Objective Structured Clinical Examination, take QUPI for a free spin today: