PSA question bank
How QUPI Helps You Pass the Prescribing Safety Exam (PSA)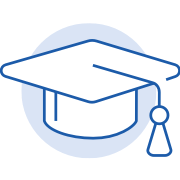 Medical schools in the United Kingdom may require you to take the Prescribing Safety Exam which assesses your ability to correctly and safely prescribe medicine. Naturally, it is essential for the health of your patients that you prescribe the correct medicine for a certain condition, and are aware of the side effects, conditions, consequences, and other considerations you have to keep in mind when prescribing medicine safely.

Safe prescribing is, fundamentally, about knowledge of illness and medicine. This is exactly what QUPI is about too. With the ability to customize your quiz to focus on the discipline and subject matter that is most relevant to you, QUPI will help you practice your medical knowledge so you can take the PSA with confidence.

To see for yourself how we can help you pass the Prescribing Safety Exam, take QUPI for a free spin today:
Pass PSA with QUPI
One of the most important competences of a doctor is the ability to properly and safely prescribe medication to his or her patients. The Prescribing Safety Assessment is an online exam that will test your knowledge of these competencies. You will have to take this exam during your final year of medical studies if you're studying in the United Kingdom. If you're a graduate from overseas coming with the intention to practice medicine in the UK, you also need to pass the PSA before you enroll in Year 1 of the Foundation Programme.
What is the formula of the PSA?
The Prescribing Safety Assessment is an online test, constructed in cooperation by Medical Schools Council and the British Pharmacological Society. During the exam, you will be asked to write prescriptions for hypothetical patients, as well as review existing prescriptions. You will also have to calculate proper doses and identify any contraindications and adverse drug reactions.
The test itself lasts only two hours and contains 60 questions. Thankfully, the assessment is a pass/fail exam, which means that the final grade does not matter and is not recorded. Nevertheless, do your best when preparing for the exam, as the PSA is known to be rather difficult. Since 2016, passing the PSA is a requirement to start Foundation Year 2.
What to expect of the PSA?
As the exam changes with each year, you should always check the General Medical Council and the Medical Schools Council websites for relevant information. The websites also contain practice exams, which can be used to aid in your revising for the assessment.
The Prescribing Safety Assessment consists of eight sections: Prescribing (80 marks), Prescription Review (32 marks), Planning Management (16 marks), Providing Information (12 marks), Calculation Skills (16 marks), Adverse Drug Reactions (16 marks), Drug Monitoring (16 marks), and Data Interpretation (12 marks) – with a total of 200 marks.
The whole examination bases on the Outcomes for Graduates, provided by the General Medical Council. For prescribing, these include a variety of tasks and activities required to ensure that prescriptions are written safely and without errors. During the assessment, you will have to instruct patients on the use of medication, as well as prescribe a variety of drugs. For example, you can expect a task in which you will have to explain to your patient how to correctly use an inhaler, including spacers, or prescribe and administer oxygen using a safe delivery method that is appropriate to the specific patient.
You will also need to explain, for example, how to properly administer injectable medicine. This includes intramuscular, subcutaneous, or intravenous medicine. Remember about proper dosage and safe usage of prefilled syringes!
To ace the Prescribing Safety Assessment, you will need to have a good grip on the British National Formulary – the main pharmaceutical reference book in the United Kingdom. The book features an immense amount of information and advice on prescribing and acts as an index of medicines available within the UK National Health Service. Indications, contraindications, side effects, legal classification, doses, names, and prices can all be found in the BNF.
However, as noted by the GMC and MSC, the sole knowledge of the BNF will not be enough for you to pass the exam. The PSA also requires critical thinking and proper appraisal of each case's history. While knowing the lexicon of drugs is undoubtedly crucial to passing the test, you also need to know which medication to use in a case of a specific patient, taking into account his or her previous medical history and a number of factors determining the proper medicine to prescribe.
Some tips for the PSA
While writing the PSA, make sure that each and every prescription is signed and dated correctly. This constitutes 8% of the total marks and is the easiest part of the exam. When prescribing drugs, always pay attention to whether the drug is to be prescribed in micrograms or milligrams – the test will be filled with both, trying to catch you out, especially in the prescription review part.
Drugs are important, but remember about non-drug therapies as well, as you will be expected to prescribe those as well to your patients. Finally, make sure you are comfortable with numerical data, as well as unit conversion. It is often better to bring your own calculator instead of the provided on-screen one, as it can easily save you some time.
Pass the PSA without a hitch with QUPI
QUPI is a continuously-expanding database of medical questions, currently consisting of over 10,000 different questions from various fields of medicine – including the knowledge of medication and illnesses, which is especially relevant in the case of the PSA. With QUPI, you will be able to gain confidence and better understanding of the format. Moreover, you can easily customize your quizzes, allowing you to focus on the areas that require additional revision!