Pass the MCAT with QUPI
How QUPI Helps You Pass the Medical College Admission Test (MCAT)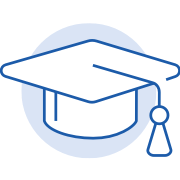 If you're in the United States, Australia, Canada or the Carribean Islands (lucky you!) then before you get into medical school, you will first need to pass the Medical College Admission Test (MCAT). The test contains four sections:
Chemical and Physical Foundations of Biological Systems

Critical Analysis and Reasoning Skills (CARS)

Biological and Biochemical Foundations of Living Systems

Psychological, Social and Biological Foundations of Behavior
QUPI will help you prepare for and pass the MCAT in two ways.
Select the appropriate difficulty level and subject matter, and you will be able to practice with questions that have been selected specifically because of their relevance to the MCAT, so you will be strengthing the exact scientific knowledge that you need to pass.

It's not just what you have in your head that counts, it's how quickly and confidently you can access that knowledge on the day. Practicing with QUPI will make you more confident and effective under exam conditions.



To see for yourself how we can help you pass the MCAT and get into medical school, take QUPI for a free spin today: