Pass the PLAB Medical Licensing Exam with QUPI
How QUPI Helps You Pass the Professional and Linguistic Assessments Board (PLAB) Licensing Exam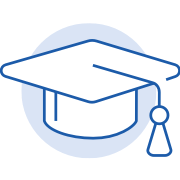 If you've studied medicine outside of the United Kingdom but want to practice medicine in the UK, then you will have to take the PLAB Licensing Exam. The exam has two parts, the first part contains 180 "best answer" questions, the second involves medical scenarios.
No matter whether you qualified as a doctor in your home country last week or 20 years ago, QUPI will help you get back into the rhythm of study, refresh your medical knowledge, and practice to take the PLAB Licensing Exam with Confidence.
With over 10,000 practice questions covering all the medical disciplines you need, and the ability to customize your practice quiz based on discipline and difficulty level, QUPI will allow you to study in an "exam-style" environment. This not only means that you are brushing up on your medical knowledge, but you are also practicing for the exam itself by increasing your confidence in answering multiple-choice, exam-style questions.

To see for yourself how we can help you pass the PLAB Licensing Exam and practice medicine in the United Kingdom, take QUPI for a free spin today: