PLAB question bank
How QUPI Helps You Pass the Professional and Linguistic Assessments Board (PLAB) Licensing Exam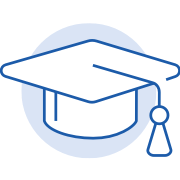 If you've studied medicine outside of the United Kingdom but want to practice medicine in the UK, then you will have to take the PLAB Licensing Exam. The exam has two parts, the first part contains 180 "best answer" questions, the second involves medical scenarios.
No matter whether you qualified as a doctor in your home country last week or 20 years ago, QUPI will help you get back into the rhythm of study, refresh your medical knowledge, and practice to take the PLAB Licensing Exam with Confidence.
With over 10,000 practice questions covering all the medical disciplines you need, and the ability to customize your practice quiz based on discipline and difficulty level, QUPI will allow you to study in an "exam-style" environment. This not only means that you are brushing up on your medical knowledge, but you are also practicing for the exam itself by increasing your confidence in answering multiple-choice, exam-style questions.

To see for yourself how we can help you pass the PLAB Licensing Exam and practice medicine in the United Kingdom, take QUPI for a free spin today:
Pass PLAB with QUPI
In order to practice medicine in the United Kingdom, you will have to pass many medical tests and examinations along the way. If you're from overseas and planning on practicing in the UK, there is an extra one to pass for you – the PLAB. The Professional and Linguistic Assessments Board test is required out of all doctors and international medical graduates from outside the European Economic Area. Moreover, UK nationals who graduated from a medical school that is situated outside of the United Kingdom or the European Economic Area will have to take the test as well, unless they already have postgraduate qualifications approved by the General Medical Council.
What is the PLAB?
The Professional and Linguistic Assessments Board, or PLAB for short, is an examination that will check whether you possess the necessary knowledge and abilities to work as doctors in the United Kingdom. The test consists of two parts, the first of which is composed of 180 multiple choice questions in the Single Best Answer form, where you will be presented with several alternate answers, out of which you will have to choose the most relevant one.
You can take the PLAB in the United Kingdom itself, as well as in a number of overseas locations, which are hosted by the British Council. Currently, the PLAB can be taken in Australia, Bangladesh, Canada, Egypt, Ghana, India, Nigeria, Pakistan, Saudi Arabia, South Africa, Sri Lanka, Sudan, and the United Arab Emirates. In order to book your PLAB exam, you will require an acceptable overseas primary medical qualification, as well as the necessary knowledge of English, proven by a satisfactory score achieved at the International English Language Testing System (IELTS) or the Occupational English Test (OET).
What does the PLAB exam cover?
During Part 1 of PLAB, you will be presented with short scenarios followed by related questions. While your score will rely on your knowledge and abilities as a doctor, it won't be dependant on your ability to memorize facts. The questions will very often ask you about the current best practices in the United Kingdom, as well as about the available equipment in the country's hospitals. Generally, the exam covers common, important, and acute conditions that are witnessed by medical trainees during their second year of the Foundation Programme. You will also be required to have knowledge of managing long-term conditions in primary care. The exam does not, however, include the advanced duties of a general practitioner.
Part 1 of PLAB will take three hours, during which you must answer the questions on a provided exam sheet. On the General Medical Council's website, you will be able to find an updated PLAB Blueprint, which acts as a guide to what the PLAB will cover. It also includes what is expected of those who pass the exam and apply for a practice license in the UK. The PLAB Blueprint is a very extensive document, covering a range of different topics, presentations, and conditions. The main areas of interest that the Blueprint enumerates are Blood and lymph, Breast, Cardiovascular, Child health, Digestive, Endocrine, ENT, Ethical and professional, Eye, Genitourinary, Homeostatic, Infectious disease, Mental health, Musculoskeletal, Neurological, Older adults, Pharmacological, Renal, Reproductive, Respiratory, Seriously ill patient, Skin, and Urological.
The Blueprint also enumerates the four domains of Good Medical Practice, as appointed by the GMC. These domains are:
Knowledge, skills, and performance
Safety and quality
Communication, partnership, and teamwork
Maintaining trust
The document appoints sub-headings to each of these domains, along with skills and professional values that might be tested during PLAB. Moreover, some of the cells in the blueprint link to additional information, which can grant you some useful insight on specific subjects. All in all the PLAB Blueprint is a great help in reviewing the material for the test, but you should also acquaint yourself with GMC's Good Medical Practice guidance, as well as with Outcomes for Provisionally Registered Doctors, and the UK Foundation Programme curriculum.
Prepare for PLAB with QUPI
QUPI is an extensive database of medical questions, consisting of over 10,000 questions for various domains and disciplines. The database can be easily customized and sorted into useful quizzes, which will help you better prepare for PLAB or any other medical examination. You can create quizzes to contain questions regarding specific fields of medicine, with which you are currently struggling.
The bank of questions that QUPI utilizes is constantly expanding, covering more and more material with every day. Our questions cover topics relevant to most of the renowned medical examinations worldwide, such as the MCCQE, USMLE, SJT, and PLAB. Check out QUPI today with our Free 7 Day Trial, and expand your medical knowledge with ease!
PLAB Medical Licensing Exam FAQ Section